Greetings folks! Just wanted to say good riddance to 2020, wish you all a Happy New Year, and leave you with one more hot new Anti-Social Club video! :) I created this to accompany Spacewalker (Rocket Mix), a remix of an A-SC favorite put together by our good friend Peat Biby in July 2019. This would be a perfect one to add to your New Year's party mix -- with a great dance beat, great melody, and great visuals, it'll be sure to help you blast off smoothly into 2021! 
Check out our Spacewalker (Rocket Mix) - Escape video at this link here: https://youtu.be/d6c7fe3FEUU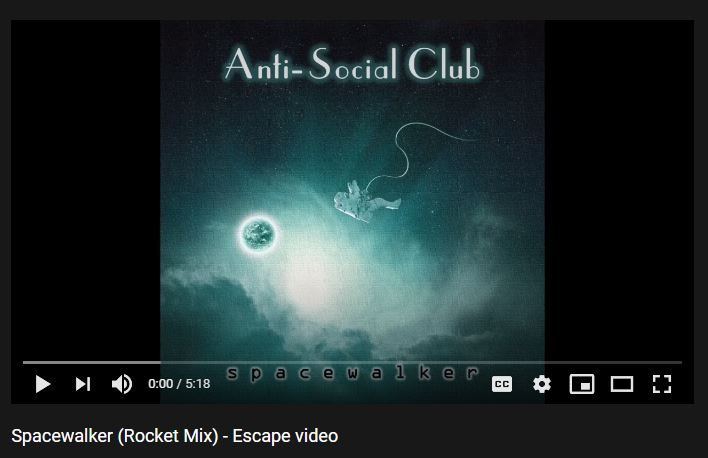 If you enjoy this video, please like and share it if you would be so kind. :) And be sure to subscribe to our YouTube channel and follow us on other social media for more groovy content to come in 2021!
With Love,
Greg / A-SC
P.S. You can also access this song (minus the video) via your preferred streaming platform at this link here!